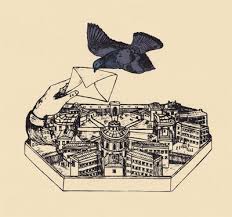 Tampa Books to Prisoners Project sends free books to prisoners
incarcerated within the state of florida upon request (with time,
effort, and volunteers, one day hopefully the whole of the southeast or
nationally).
We aim to give those behind bars some semblance of solace, if only
within the lines of written pages. This project aims to be one facet, or
appendage, to the entirety of work which contributes to eventual prison
abolition and real justice and rehabilitation for those in need. We
believe that someone's entire reputation and existence in society should
not be tainted or defined by the stamp of incarceration, especially when
much incarceration is due to the intentionally architectured oppressive,
racist, and prejudiced society which disparately divvies up economic
resources.
We aim to keep the stories of those locked away on our lips, and to
educate ourselves and others to the prison injustices in the United
States, which houses more prisoners than any other nation. We aim to not
forget those easily invisibilized and erased.
Tampa Books to Prisoners is always looking for new resources to receive
books (preferably paperback), volunteers, interest, donations for media
mail and packaging.
We are a one hundred percent volunteer, secular, and non-profit
organization.
Tampa Books to Prisoners was birthed in late 2015.